Photos at right were taken in 1965 at Victoria Park, St.Vincent - at a Carnaval Queen competition. Betty Boyea is on the left and with Jean A's help, it is Bunny Baynes on the right.

I was privileged to meet Betty recently - in my opinion, she has not changed. Just wondering where Bunny might be these days.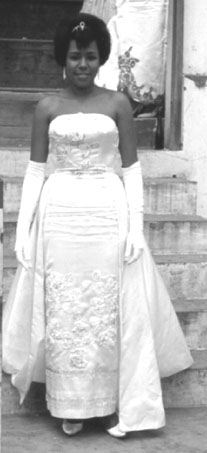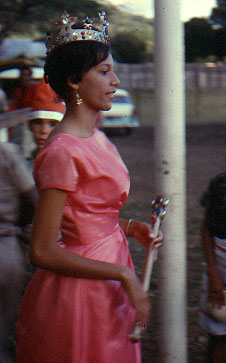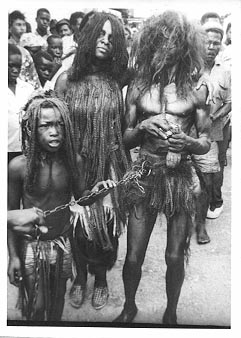 Monkey Ban photo was taken by Anthony Nanton in Carnival 1970. He developed it using the photolab established by Parnel Campbell at the St.Vincent Grammar School.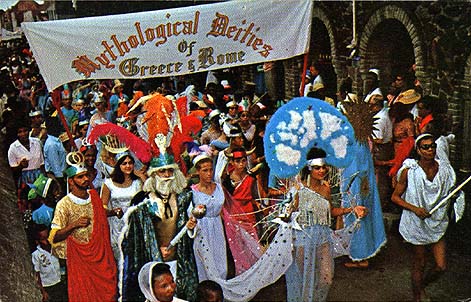 Thanks to Fred Prescod who submitted the above  1965 photos:  Denise Dopwell's band "Mythological Deities of Greece & Rome. I think I see an Edwards, a Hadley just to name a few.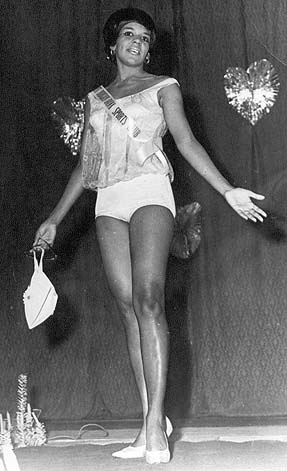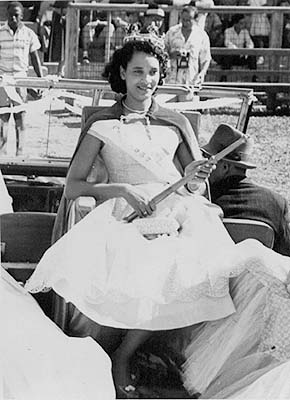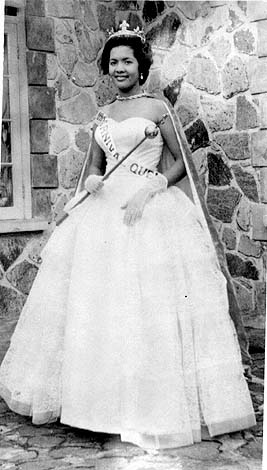 Queens indeed

Then and Now.

Photos by Fred Prescod

Marcella Antrobus - mid fifties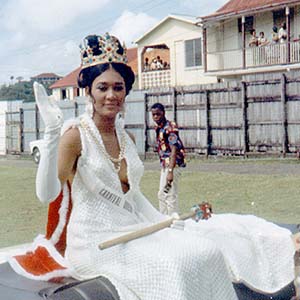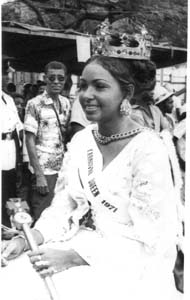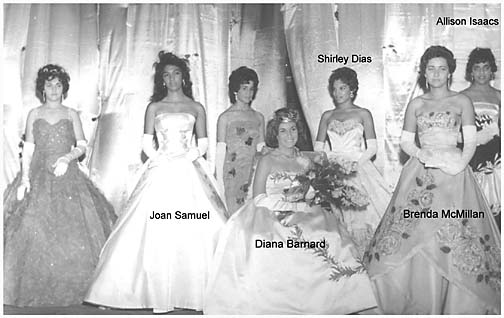 Above photo by Clarie Paynter

20 April 2006:

Shirley (Dias) Spycalla writes:

Tony, It must have been 1962 because I was 19 years old.  The event was the Carnival Queen competition.  I remember that Brenda was 1st Runner-up. 

Joan Samuel may have been 2nd Runner-up, though I am not sure, and I think I was 3rd Runner-up, or it may have been vice versa.  Can you get in touch with Joan and see if she can confirm the year and positions?  Or perhaps Allison Isaac-Benjamin in Antigua, or Brenda McMillan-Alleyne in St Lucia?

Great addition to your "Oldies" website!  I didn't realize that Clarrie was such a noted photographer.  Our family stayed at her guesthouse in Kingstown Park for a while and I had mumps and had to be isolated in one room.  That's where I created an entire paperdoll collection and village in a closet and playing with them eased the terrible pain in my throat.

This page was last updated on: November 19, 2006