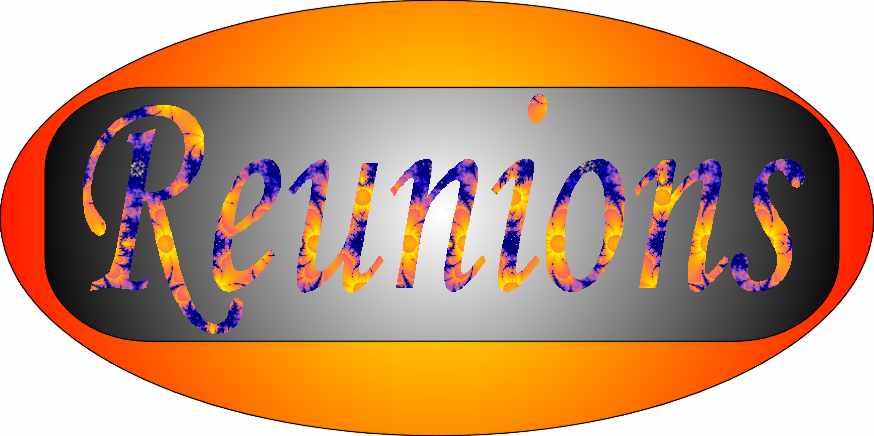 AMBROSE AND CHAPMAN FAMILY REUNION

                                                                          ST.VINCENT

                                                               NOVEMBER 9th - 15th, 2003

THE AMBROSE AND CHAPMAN FAMILIES WILL BE CELEBRATING THEIR FIRST FAMILY REUNION TRACING

THEIR ROOTS BACK TO BEAUTIFUL ST.VINCENT & THE GRENADINES.  PLANS ARE UNDERWAY FOR A WEEK OF FUN FILLED ACTIVITIES AND TO RENEW ACQUAINTANCES AND MEET OTHER FAMILY MEMBERS FOR THE FIRST TIME.   FAMILY MEMBERS FROM AUSTRALIA, ENGLAND, USA, CANADA, COSTA RICA AND OTHER CARIBBEAN ISLANDS WILL BE ATTENDING.   A GREAT TIME IS EXPECTED.

Rathomill Villagers Reunion

ST.VINCENT

July 3- 9 2005

Links and additional information to follow

The recommended Village ReUnion Week is July 3 through July 9, 2005, at the height of the SVG carnival.  Some folks may choose to travel to SVG before July 3rd and others may choose to stay after July 9th.  However, we can conduct the reunion activities during the week of July 3rd through July 9th, 2005.

It was Wade Williams who initially thought of the Villagers' ReUnion in the New York area. His emphatic message was: Let's meet on earth before we leave for heaven.

After deliberate assessment by all Villagers, it was decided that SVG Carnival 2005 was the ideal time and venue.