My Thanks to Henry Neblett for submitting this photo of a St.Vincent Council - I suspect, in the sixties. 

See identification below by S.A  Anderson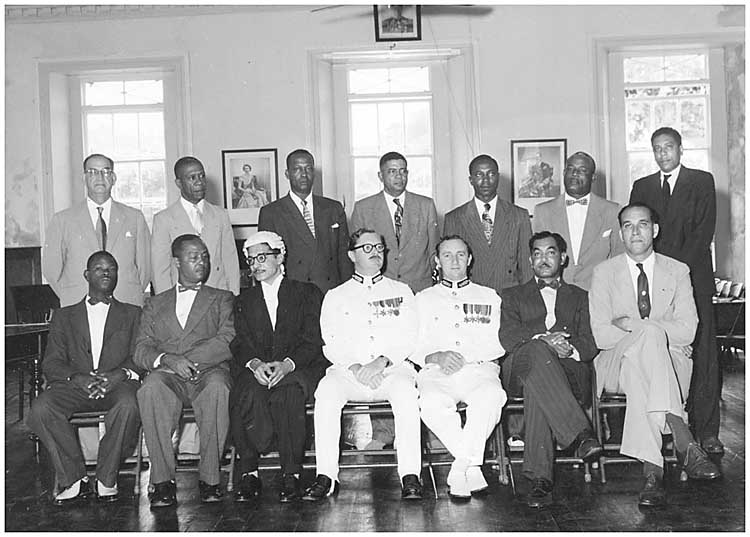 3rd December 2002:

Hi Tony:

          Thank you for your Message, and the photo. Very interesting indeed.My reading is as follows:

Front Row: Left to right: George Charles, Rudolph Baynes, Basil Dias: Crown Attorney, A.F.Giles:Administrator, Peter  Ells: Colonial Treasurer, Herman Young and E.A.C. Hughes

Back Row: Left to right: Alban DoSantos, A.C.Cyrus, Julien Baynes, Sam Slater, Clive Tannis, Levi Latham and George Leigertwood.

In those days there were 2 officials on the council, the Crown Attorney and the Colonial Treasurer. If I can be of any further help, please get in touch.

As ever,

Sydney Anderson

My thanks also to Marjorie Cuffey for her input re Front row