St.Vincent Oldies - Historic

This page was last updated on: November 19, 2006
Photos can be downloaded for personal use -for all other use, permission must be granted.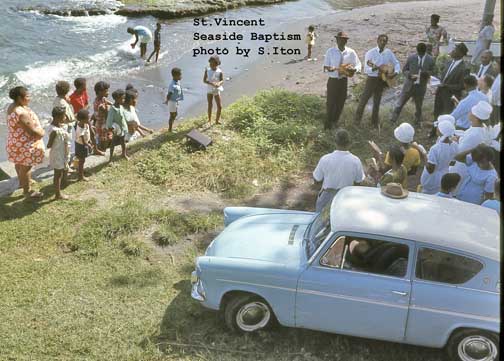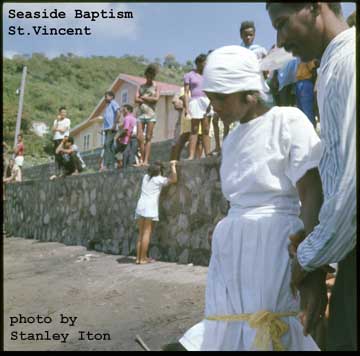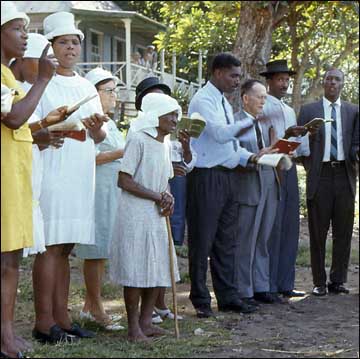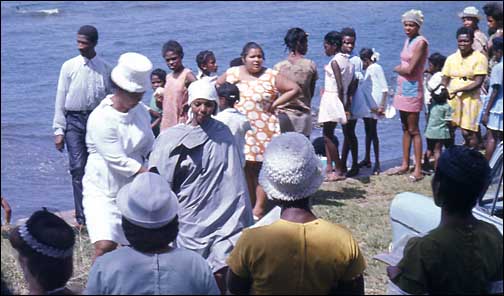 The late Stanley Iton took these ST.Vincent Seaside Baptism photos in the sixties (is that a Wolsley car?).

If anybody recognizes the location or the baptism itself or persons in these photos, it would be appreciated if you could click on the e-mail button and send me a note.

12 Dec 2005

Jean Anderson writes: The photographs were taken at Lower Edinboro in front of the late Sydney Morris' home.  I can identify the sea wall, the sea space that exists between the two coral reefs in front of the house (in the picture you see one coral reef), the late Gale deShong's house (painted peach), and the Cropper's house (painted white). 

There is a serious little Old lady with a walking stick that adds character to the photo below.

It is possible that more than one person was baptized on this day.