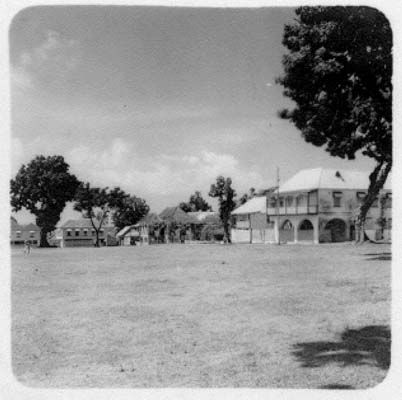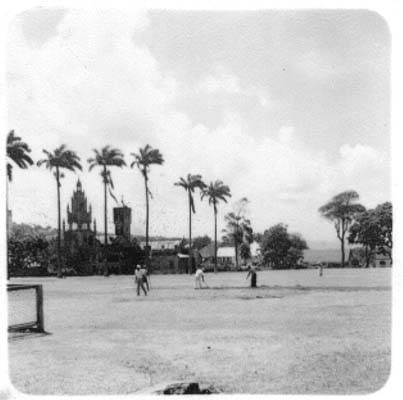 Many thanks to Clifford Edwards who supplied these pictures of  VICTORIA PARK. Clifford has kindly supplied the following:

This shows the park before it was enclosed and therefore these pictuers would have been taken about mid to late 50s. The first  picture shows the St George Lodge where the Masons meet - between the trees is the house where I believe Stein Nanton lived (His Children   are Brian, Phillip, Maurice & Sonja now Sprott).

The darkened houses are where the new Hospital Annex is situated.

The second picture shows

the Nanton's house better which I believe is the white house in the middle of the picture. The house on the right side of the right Royal Palm   (as these trees were called) was where the Late Basil Dasent resided.This is where the new Hospital Annex is situated.

I am in agreement with  you that the 3rd picture looks like men preparing the wicket but in those days for a matting. Note the Roman Catholic Church still had all of it's steeple.  Part of it was taken down after an earthquake as it was unsafe.