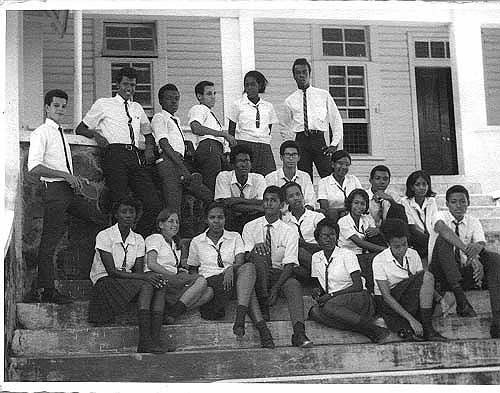 The attached is the 1969/70 Upper 6th form photo supplied by Anthony Nanton: Those seen are:

Back row: Alwyn Child, Sidney Robertson, Lennox Morris, Mark Lindsey, LaFleur John,   Alva Marshall,

Middle Row: Anthony Nanton, Cato, E.M. Tempro, Frank Hippolyte, Juno Bowman.

Front Row: Stacy Morris, J.S. Hadley, Richard Paynter,  Emily Haynes, Glenda

Providence, Pam Keizer, Cummings, Arnott Bennett

I don't know if my imagination is too strong but it seems that there is one fellow that has the close attention of at least two young ladies. Some people have all the luck!