This page was last updated on: November 19, 2006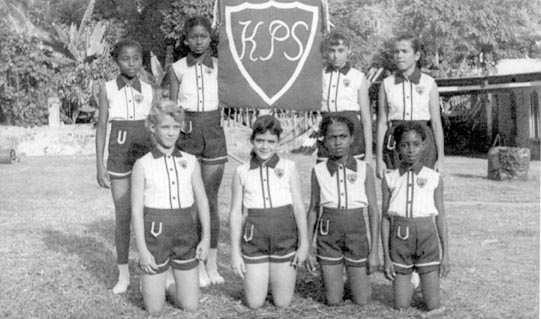 Nicola Williams nee Allen found this picture while browsing through her Mother's room.  She is very intrigued with your site. It is a Netball team from the Kinsrtown Preparatory School (KPS) and are:

Back Row L-R

   Jeannette Williams, Verona Bonadie, Lu Ann De Nobriga, Angella Da Costa

Front Row L-R

   Sandra Hadley, Patsy Hadley, Cecily Norris, Dawn Fraser

My thanks for the submission of this photo..