This page was last updated on: November 19, 2006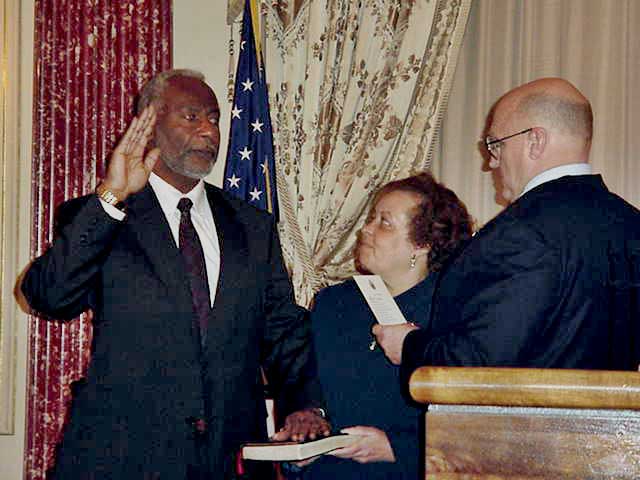 The story of The Mikado revolves around a young fellow named Nanki-Poo who has banished himself from the little town of Titipu. Nanki-Poo, it seems, has fallen in love with a beautiful young lady called Yum-Yum. Unfortunately, Yum-Yum is engaged to be married to her guardian, the tailor Ko-Ko. However, when Nanki-Poo hears that Ko-Ko has been condemned to death for the capital crime of flirting, he hastily returns to Titipu, only to learn that Ko-Ko has not only been granted a reprieve, but has been promoted to the post of Lord High Executioner.

Apparently, those in power, wishing to slow down the rash of executions, reason that since Ko-Ko was next in line for execution, he can't cut off anyone else's head until he cuts off his own! The Mikado, however, soon takes notice of the lack of executions in Titipu and decrees that if no executions take place within the time of one month, the city shall be reduced to the status of a village.

Ko-Ko, desperate to avoid cutting off his own head, vows to find a substitute, and as luck would have it, just at that moment, Nanki-Poo wanders onto the stage with a rope determined to take his own life rather than live life without his beloved Yum-Yum. Ko-Ko immediately siezes on this opportunity and offers the young lad one month of luxurious living at the end of which he would be relatively painlessly decapitated. Nanki-Poo agrees on the condition that he be married to Yum-Yum right away so that he can spend his last month in wedded bliss. But just as the wedding celebration begins, a law is discovered, much to Yum-Yum's distress, which decrees that a condemned man's wife must be buried alive with his corpse!

Dr. Roy Austin's swearing in as US Ambassador to Trinidad and Tobago: U.S. Ambassador Roy Austin was sworn in at the State Department in Washington, D.C. on Friday, October 19, 2001 and left for T&T to take up his appointment on Tuesday, November 27, 2001.Congratulations indeed! And a proud moment for Vincentians.