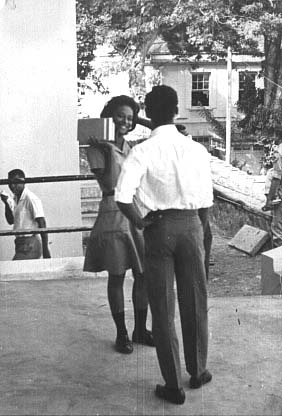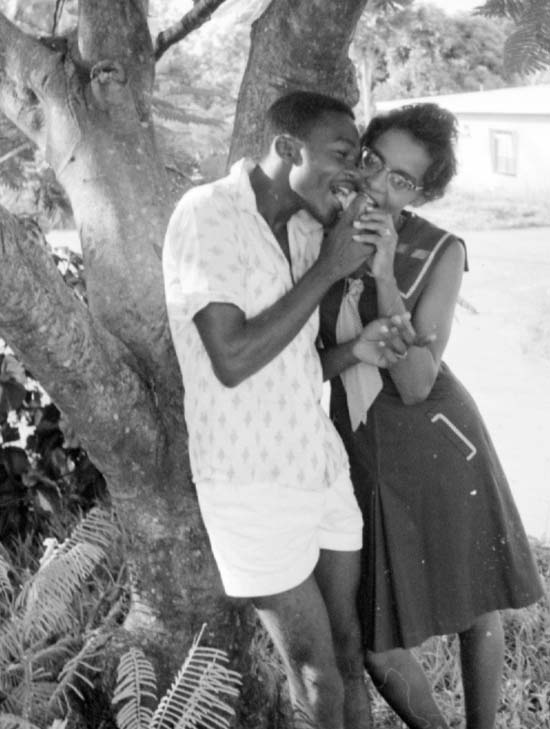 Would be nice to know what or who is making Hayden smile so much.








Someone suggested!! Daddy "Mac"?

Hopefully not an apple but Miss Emily's Rock Cake.

Update: From a good source: it was a shared mango and St.Vincent has so many.. Cute, isn't it?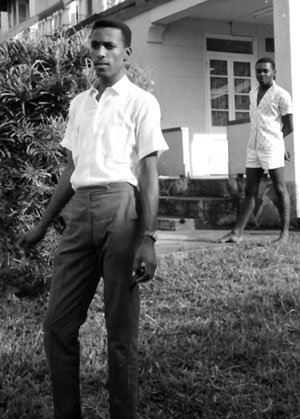 Now why did John Horne go visiting at the Williams' residence -  - Anyways Harvey was keeping an eye on him.