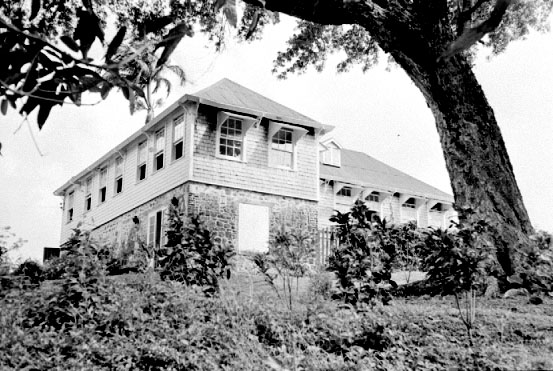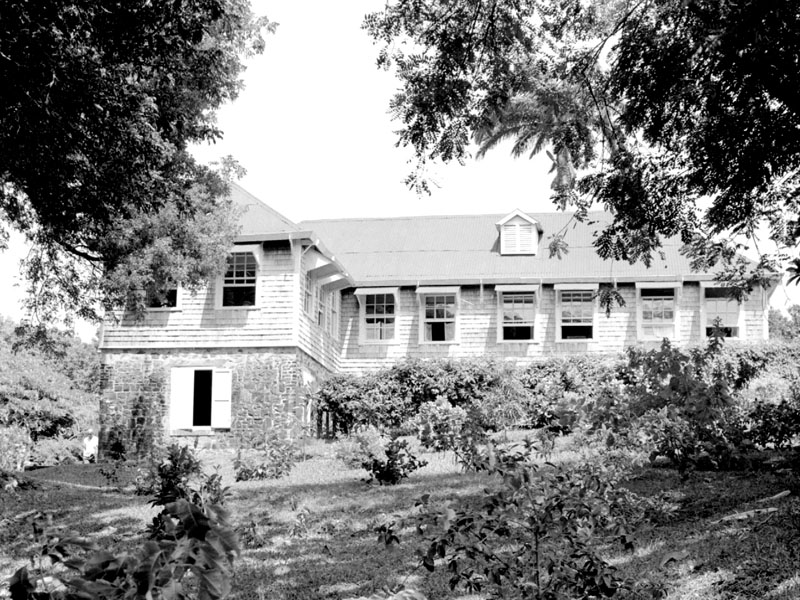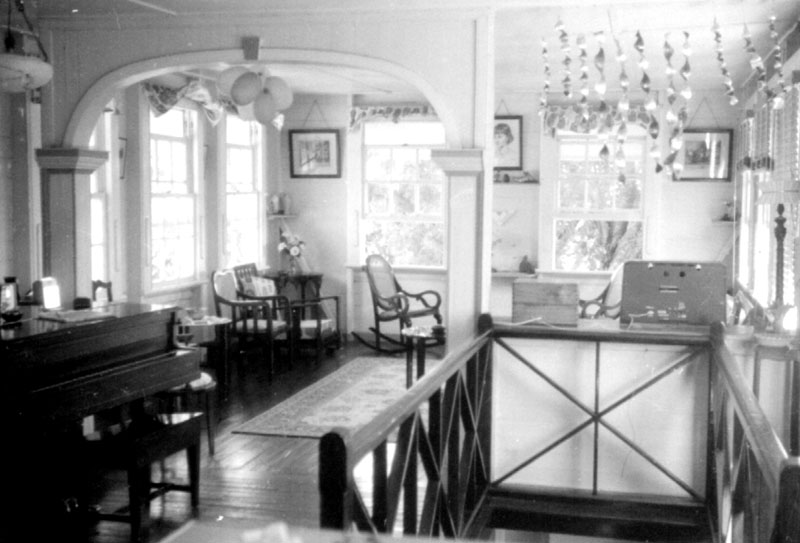 Vintage Ratho Mill House from the Sugar estate days. Sold in 1966 to a Canadian who tore it down and put up a modern stone house. What a pity!

At the exreme back of the property is a stone grave with a tree growing  out of it. Some people think that it might be a "Ritchardson" but we are not quite sure. Abundant growth of orange, grapefruit, soursop, sapadillas, guarva, "bequia Plum", Julie mango (laden with mangos and Jack Spaniards)  sugar apple, limes, calabash, banana, pineapples, cashew, etc.

Cato's mangos were fair game also.

Drawing & Music Room

quaint terms eh? but now referred to the "living" Room. To the left of the rocking chair is a "morris" chair. To extreme left is a baby grand Wurlitzer piano.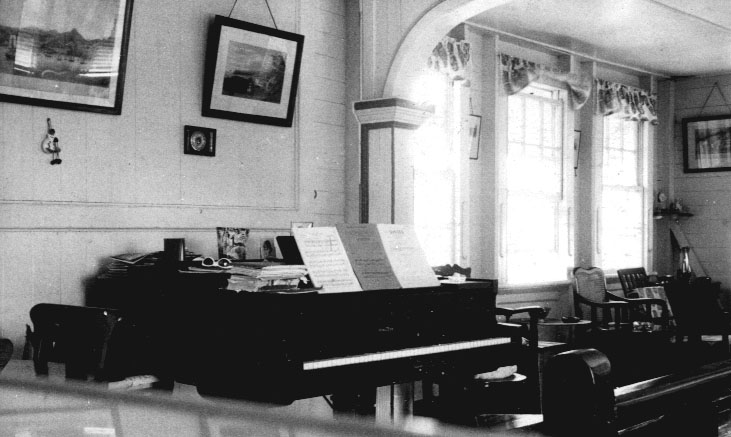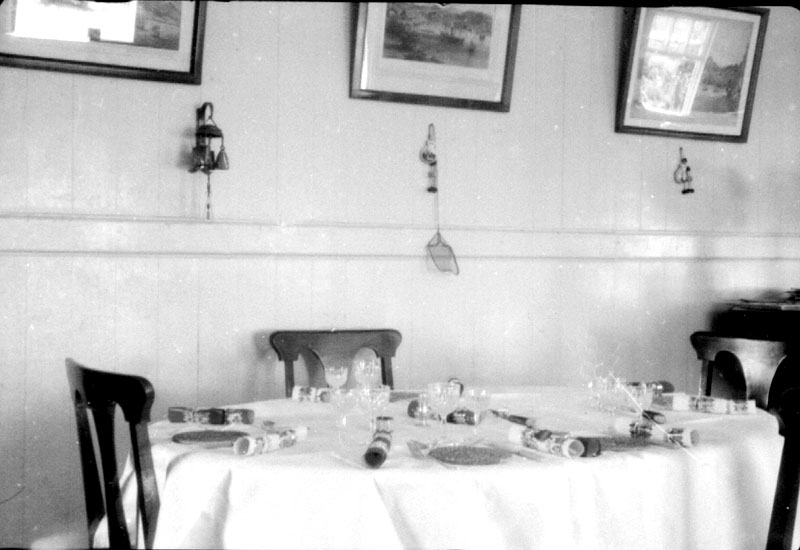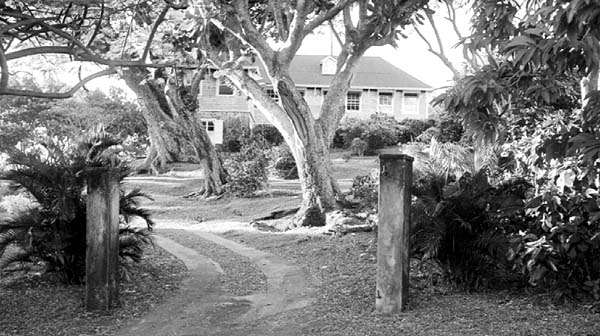 Baby Grand Wurlitzer piano.

Dining Area with Swiss cow bells, fly swatter and sovenir piece from Spain

Various ancient prints of the Caribbean including some by Lt. Caddy